MEMBER APPRECIATION NIGHT! CANELO vs KOVALEV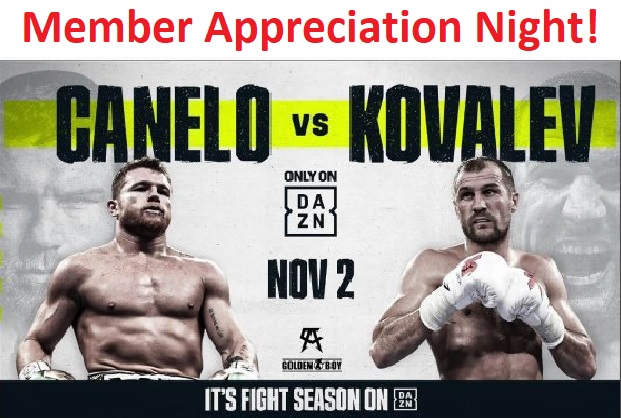 Your union board is proud to announce the incredible fight between Canelo and Kovalov FREE!! Bring your family and friends to your union hall on November 2nd to watch this epic battle on the two 65" screens! Refreshments and snacks will be provided!
LETS GET READY TO RUMBLE!!